We have immense pride in our leadership team. Together, they work to create a thriving culture inside Call Control and provide superior customer service training, feedback, and support for all team members and clients. We strongly believe that an outstanding leadership team is what gives our team a competitive advantage when interacting with customers.
Together, they set Call Control above the competition.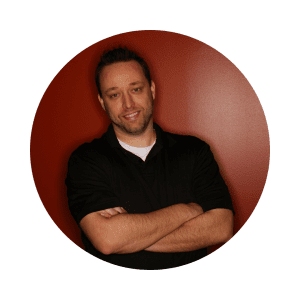 Zach Kates
PRESIDENT & CEO
Zach is a proud small business owner and has been involved in the automotive and contact center industries for 15 years, beginning shortly after graduating from Towson University. He lives in New Market with his wife, daughter, and dog named Ace.

Zach and his wife also own Shift Yoga, a local yoga studio promoting health and wellness. Zach enjoys hiking with his family, playing poker and the occasional round of golf.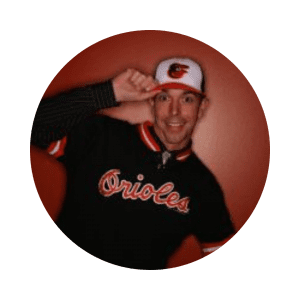 Blu Schmitz
VICE PRESIDENT
Graduating from Salisbury University in 2003 with a BA in Interpersonal Communications, Blu is considered one of the finest inbound scheduling trainers in the automotive industry. On top of training, Blu is the face of Call Control, working directly with every Call Control client to help ensure we are "getting better every day." Outside of Call Control, Blu enjoys spending time with his wife, 2 daughters, and son. He also enjoys playing competitive softball, reading, wrestling with his English Bulldog, and playing poker.
Blu states "My favorite thing about Call Control is our TEAM approach to call center services. It is amazing to me how we have surrounded ourselves with talented individuals who buy into being the best in the business. Every team member is just as important as the next, if one fails- we all fail. I love that about us and there is no "I" in Call Control!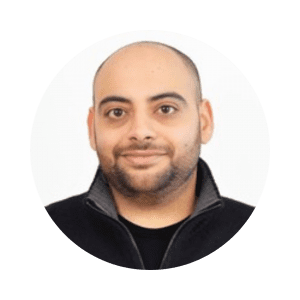 George Yassa
Director of Operations
George joined the Call Control family in June 2019 and has been quickly integrating himself into every aspect of Call Control operations. He brings to the team over 12 years of valuable experience working directly in the Automotive and Contact Center industries.

George is very passionate about his work and always strives to drive growth by developing both personnel and procedures. When he is not working, George enjoys cooking, playing music, and trying to beat Zach and Blu in poker.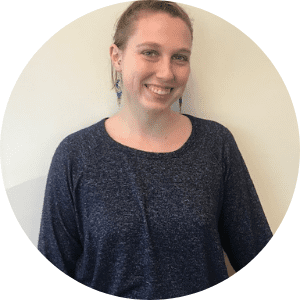 Katelyn G.
Human Resources Coordinator
Since joining Call Control in 2018, Katelyn has quickly climbed the ranks from OnCALLogist , to playing a critical role in our Human Resources and Workforce Management. Katelyn is attending school full-time studying Human Resources. In her spare time, Katelyn states "I travel to visit family in Ohio, New Jersey, and Florida. I play a lot of board games and spend way too much money on eating out."

Katelyn has said the best thing about working for Call Control is getting to be a part of a growing this company and adding to the wonderful company culture that already exists here. I definitely enjoy my work, and the people I get to work with are a large part of that."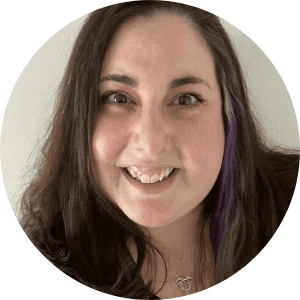 Melissa H.
Assistant Call Center Manager
Melissa joined the Call Control team as an OnCALLogist in November 2020. With her hard work and passion for the job, she has already been promoted to Jr. Supervisor and has dreams to go even further within the company in the future. One of Call Control's motto's is, "Treat all Clients, Customers and OnCALLogists like family," and that is exactly what they do! That is one of the many reasons that I love working for Call Control. It isn't just another job for me, I have truly found my career and my work family! I can't wait to continue to learn and grow within the Call Control team. Outside of work, this Autism mom loves to spend time watching Disney Movies with my 2 kids, husband and our little Westie pup! I love doing trips to theme parks with my family and visiting our family & friends in NJ, where I grew up.
Like Walt Disney once said, "All our dreams can come true, if we have courage to pursue them.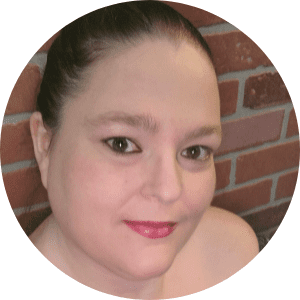 Natascha P.
Outbound Team Lead & Support Desk Assistant
Hi everyone, my name is Natascha and I have been with Call Control for a few years now. Since I have been brought on board I have been given the opportunity to grow, and I am now a Supervisor for this awesome team.

Outside of work, I enjoy spending time with my amazing husband and our two cats. We also love going on road trips and eating at new places. Whenever possible, I enjoy the opportunity to visit historical locations and absorbing all the knowledge I can of them.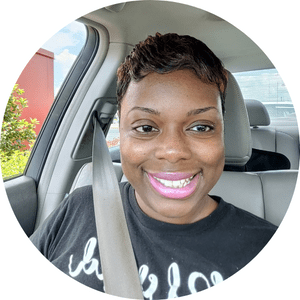 Lisa D.
Assistant Training Coordinator
Hola everyone! My name is Lisa Dickerson and I started my path with Call Control in April of 2021, and earned "Rookie of the Year" that same year. My next step was being promoted from OnCALLogist to Training Assistant. I believe you have to enjoy what you do and there you have the ability to truly make a difference. The team here is the best and I am proud to be a part of it. Being with Call Control has been amazing.

Before Call Control, my customer service background was based with Property Management, I have over 20 years of experience. I love working with customers and my motto is to Treat Others like You Want To Be Treated, which falls in line perfectly with the Call Control Core Values! My best title yet is Mom. I have 2 of the best toddlers ever and a amazing boyfriend. I enjoy home decorating, traveling, cooking new dishes, eating out and shopping at Target.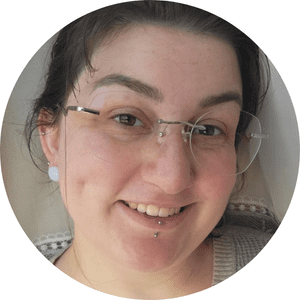 Christina S.
Senior Shift Supervisor & Human Resources Assistant
Hi everyone, my name is Christina. I joined Call Control in July of 2021 looking for something to make ends meet and ended up falling in love with the company. "Get better every day" isn't just something catchy to say; it's the heart of every individual who makes up the Call Control family. I'm honored to say I'm a part of an awesomely unique team.

Outside of work, I spend most of my days wrangling my 3 kids and puppy. When I have two hands, I like learning to create new things. I crochet, bake, sew, paint -- if it involves creating, I probably enjoy doing it. I also enjoy games of all kinds and love when I can get friends and family together to hang out and play together.



Sheila C.
Senior Shift Supervisor & Training Assistant
Hello everybody, my name is Sheila. My journey with Call Control began April 2017. I have a passion for Customer Service and as an Oncallogist, I do just that. I was awarded Customer Service of the Year 2019. I have since moved on to Junior Shift Supervisor which I love. We are not just co-workers, we are a team, we are Call Control Family. Outside of work, I am a mom to 2 amazing children and have been married for 20 years. We have 3 box turtles, 2 tortoises, bearded dragon and our dog Gordon. I enjoy crocheting in my free time. I love listening to music, watching movies. I love going to baseball games. I love going to the beach. Most of all family quality time is so important to me which is why I treat my co-workers as family.


Wes G.
Data & Analytics Lead
Wes is a Veteran of the United States Armed Forces and had enjoyed a highly successful career with the government, national corporations and local businesses for over 40 years prior to joining Call Control in 2017, bringing with him many years of business management experience developed across a variety of sectors. Wes has worked in various capacities at Call Control and in the automotive industry and is currently part of our Data Load and Training Team and is specifically passionate about delivering the best possible representatives to our team. Wes strives to build trust and strong, long-term relationships with Call Control and its customers.

Outside of work, Wes has a keen interest in family, traveling, health and fitness including sports such as basketball and boxing.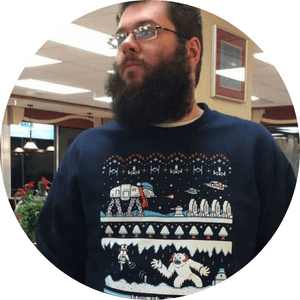 Brooke N.
Shift Supervisor & Workforce Management Assistant
Hi my name is Brooke N. I joined Call Control in June of 2021. I have thoroughly enjoyed my time with the company thus far, primarily because of everyone's kind and positive attitudes.

Outside of work, I enjoy sports, video games, comic books and just having a good time.


Brooke L.
Shift Supervisor & Support Desk Assistant
Hello there! My name is Brooke Light and I have been with Call Control since August of 2020. I started out as a customer service agent and I have had the opportunity to grow within this amazing company that I am now the Junior Shift Supervisor. With Call Control we are not just co-workers, we all feel like an extended family. In my spare time, I love listening to music, especially while doing things around the house. I enjoy going to car shows to look at the older and newer cars alike, and my dream cars are either the 2011 Chevrolet Camaro SS in Yellow and Black or the Subaru WRX. I also enjoy reading books and even writing my own stories as a hobby of mine, however, my ideal day is spending it with my family and our little fur baby named Dee Dee.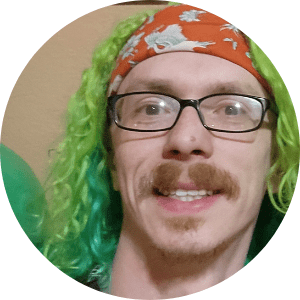 Joe S
Shift Supervisor & Training Assistant
Hey there I'm Joe! I started with Call Control in November 2021 and become part of the Supervisor team in 2022. After getting out of the US Army in 2014 I've worked a lot different customer service jobs, but from the start, I could tell Call Control was different! We are all family here and we want to see each other succeed, that is my favorite part about working with all these beautiful people. In my free time I take care of all my pack of dogs and all my other critters or gaming with my wife and friends. My other hobbies include robotics, drones, painting, and gardening.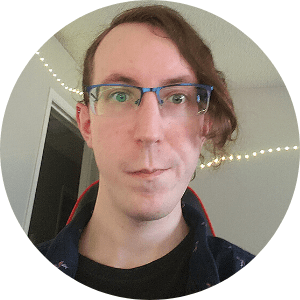 Ian F.
Shift Supervisor
Hi, I'm Ian, I joined Call Control in Fall of 2021. I enjoy my work as an OnCALLogist, as much as my supervisor duties, and I am always happy to give tips on how to improve your quality or anything else you may want assistance with. In my private time my hobbies are doting on my cat, playing video games, and reading. I'm a glutton for useless information, and have a factoid for just about anything.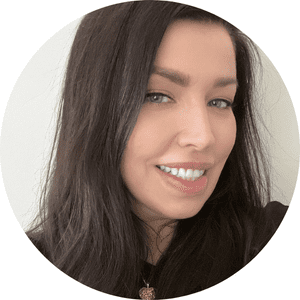 Renee G.
Chat Team Lead
Hi everyone, my name is Renee. I joined the Call Control team in December 2018. In that time I worked as an OnCALLogist, and worked to perfect my leadership and customer service skills I obtained before joining the team. Those skills were put to the test and challenged daily as one of Call Controls' first agents trained on the chat program. In February 2022, I was promoted to Chat Lead, and am excited to grow this area for our team and clients.

Outside if work, I enjoy spending time with my sons and husband. I also enjoy boxing, basketball, and listening to podcasts about history to relax.


Ben T.
Support Desk Assistant
Hello, my name is Ben. I joined the Call Control family in February of 2022 as an OnCALLogist and quickly earned a role on the Support team. Since joining the team, I've been shown time and again that everyone here truly cares and strives to be better every day.

Prior to working here, I gained about 15 years of experience in the customer service and IT fields. I like to spend my spare time with my wife and son, reading, going on outdoor adventures, and playing video games.
Ragen H.
Quality Assurance Assistant
Hello, my name is Ragen. I joined the Call Control team in 2020. I really enjoy working with all of my teammates. Everyone here is very supportive,and it feels like family. Being new to customer service I am very excited to start my journey with Call Control. The Automotive Industry has so many exciting opportunities.

Prior to working at Call Control I was a personal caregiver for people with disabilities for over 13 years. I received a diploma for Medical Administrative Assistant in 2016. Outside of work I enjoy everything outdoors, reading, home projects, cooking, and reality TV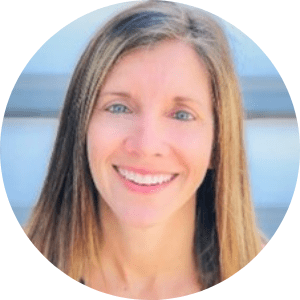 Christina G.
Sales Team
Christina is a graduate of Mt St Mary's University with a degree in Criminology. Christina joined Call Control in 2020 after 6 years of law enforcement. She is married to David Gregory, another Call Control team member and has 3 handsome boys. They all currently live in New Market, MD.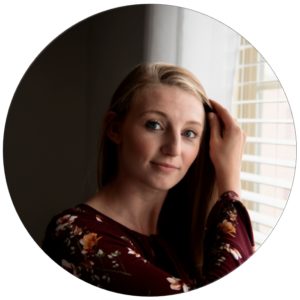 Anne W.
Sales Team
Hi y'all! My name is Anne and I have been blessed to be a part of Call Control since March of 2022. I started out as an OnCALLogist and began working in sales a few months later. I truly look forward to work each day and love being a part of the Call Control family.

In my free time I enjoy spending time outdoors, playing with my son, drinking too much coffee, and reading!