NITROGEN u0026amp; ROADSIDE PROGRAMS
Tire inflation maintenance is the most common service needed at the service drive and is suggested to be performed monthly by most brand manufacturer. By using Nitrogen, you leverage the most common service all vehicle need.
A consumer that purchases Nitrogen inflation is now compelled to return to your dealer for this service, giving you additional opportunities for additional sales of other services and products.
How Does Nitrogen Work?
Nitrogen permeates through tire walls up to 40% slower than regular compressed air because nitrogen molecules are larger.

Nitrogen does not cause rust and rot oxidation.

Proper tire pressure utilizing nitrogen can provide a 10% increase in fuel mileage. An added value your customers.

Nitrogen is completely harmless, 78% of the air we breathe is comprised of nitrogen.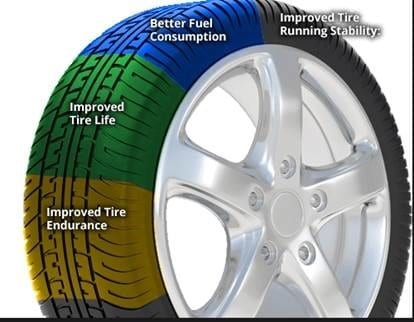 Increase lane traffic and drive retention. Don't let your customers go to your competition. Our inexpensive Nitrogen u0026amp; Roadside Programs keep your customers coming back to your service department.
Use Roadside u0026amp; Nitrogen Programs for oil changes, brake services, tire replacements and more.

Retain your current clients with our lost cost  6 or 12 month roadside programs that keeps them coming back!

Nitrogen and Roadside Programs build value in your dealership and delivers more opportunities for additional sales and retention.
Take your customer service to the next level with great Roadside Benefits!
24-Hour Emergency Towing u0026amp; Accident Assistance

24-Hour Extrication

24-Hour Emergency Road Service

24-Hour Emergency Fluid Service Delivery (Fuel, Oil u0026amp; Water)

24-Hour Emergency Tire Service

24-Hour Emergency Battery Service

24-Hour Lost Key or Lockout Service

Up to $300 Trip Interruptions Reimbursement

Trip Routing and Online Rewards Mall.

Tire Repair and Replacement Coverage