It's time to break up with your Typical 9-5
Call Control is holding an open house for individuals that break customer service barriers, and are willing to help us succeed in breaking the call center "norm".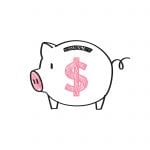 COMPETITIVE STARTING WAGE: $11/HR
benefits after 90 days.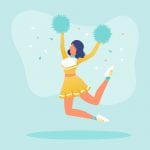 management staff that cares
Receive inbound calls on behalf of dealership clients and assist their customers. This breaks down into making a service appointment and answering inquiries as needed.
Project a friendly and helpful demeanor while answering questions and inquiries while on the phone with customers.
Gather and update customer information.
Utilize detailed scripts provided by the dealership in addressing customer inquiries and concerns to meet the dealerships and manufactures objectives.
Work in close proximity with other OnCALLogists in a team-based environment.
Conduct outbound calls following a pre-designed script (service/sales follow-up).
Strictly adhere to all company direction related to the National Do Not Call List and Privacy Acts.
Full-time opportunities available after review.
Previous customer service experience is preferred.
Some automotive knowledge is also preferred.
Paid training.

Daily, weekly, and monthly competitions.
PAID holidays off including your birthday!
A fantastic work/life balance. All team members work 5-day work week.
A competitive starting wage, 11.00 per hour. Non-negotiable.
Pay dates are the 15th and the last day of the month.
Benefits (health/dental/vision) after 90 days.
A management staff who cares about your personal and professional growth.
Are you ready to start a rewarding career?
Thank you for your interest in working for Call Control! There is no open house currently planned. However, you may apply to join our team as we accept applications on a rolling basis. 
On-site interviews will be held at 6700 Alexander Bell Drive, Suite 200, Columbia, MD 21046. 
Please dress business casual, and bring a copy of your resume. 
Refreshments will be provided!